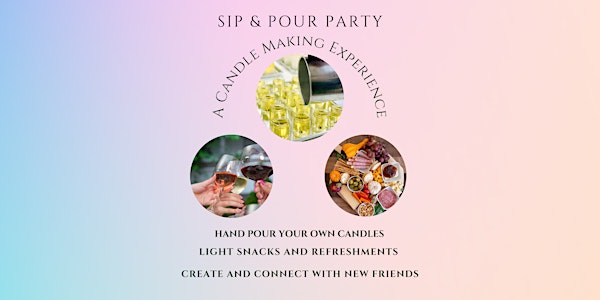 Make candles with us, we look forward to having you! Here's what happens at this event:
Make 2 full size soy candles on your own (instructions provided) in a comfortable setting. You will pour your own melted soy wax, blend fragrances, wick vessels and hand pour wax into your candle vessels.
Aprons, tools and supplies are all included
Enjoy refreshments and appetizers, salads etc...
Save 10% on all products for the day.
Once you have made your candles, they will need to solidify for about 1-2 hours. You may choose to leave them and pick up at a later time or hang out and wait. To pass the time, we provide refreshments and appetizers for you to enjoy. You may also shop our products and save 10% on any purchases that day. Once your candles have solidified, you leave home with 2 custom candles and great connections with new friends.
NOTE: This event is designed to be a fun experience and not as a professional candle-making tutorial to start your own candle business.
NOTE: In the event spirits are served, guests must be 21 or older to sip, proof of ID will be required.
DISCLAIMER: All events are non-refundable (COVID is not an exception for this policy). However, you may re-schedule for a later event date as long as you submit your request 48 hours (2 days) before the event.